We hosted our 2nd webinar " Crafting Your Story: Tips from the trade & tested live!"
2023.02.27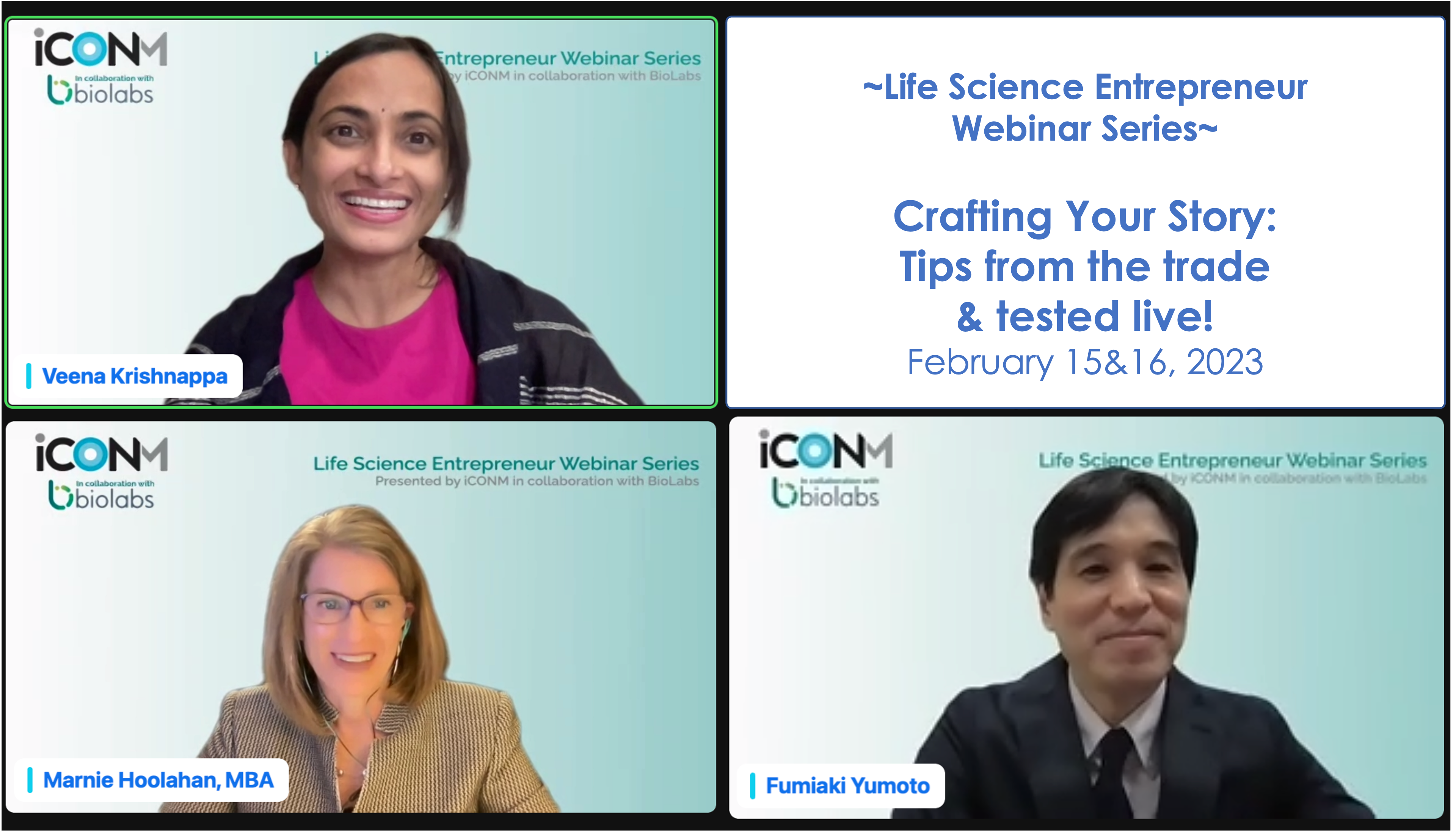 On Thursday, February 16, 2023, we held our second webinar, "Crafting Your Story: Tips from the trade & tested live!"
The webinar focused on how startups can make effective pitches and had a mock pitch with real-time feedback from the speakers. The webinar was a co-led  by Marnie Hoolahan and Fumiaki Yumoto from the U.S. and Japan, respectively, and moderated by Veena Krishnappa of BioLabs.  
In the first half of the webinar, the speakers discussed the elements that should be included in a pitch and their balance, how to represent the business venture's story and its business plan, and the cultural differences between Japan and the U.S. in pitching.
In the second half of the webinar, FELIQS and FerroptoCure founders participated in our mock pitch. Ms. Hoolahan and Mr. Yumoto gave them feedback in terms of how to describe the market, set the competitors, and tell their story as their own. Thank you to Mr. Otsuki and Mr. Kuninobu for volunteering for the mock pitch. Below are their thoughts on their mock experience at the webinar.
"I was able to learn important elements that should be included in a pitch and soft skills as well. I will revise my pitch deck and pitch with more confidence."-Mr. Otsuki.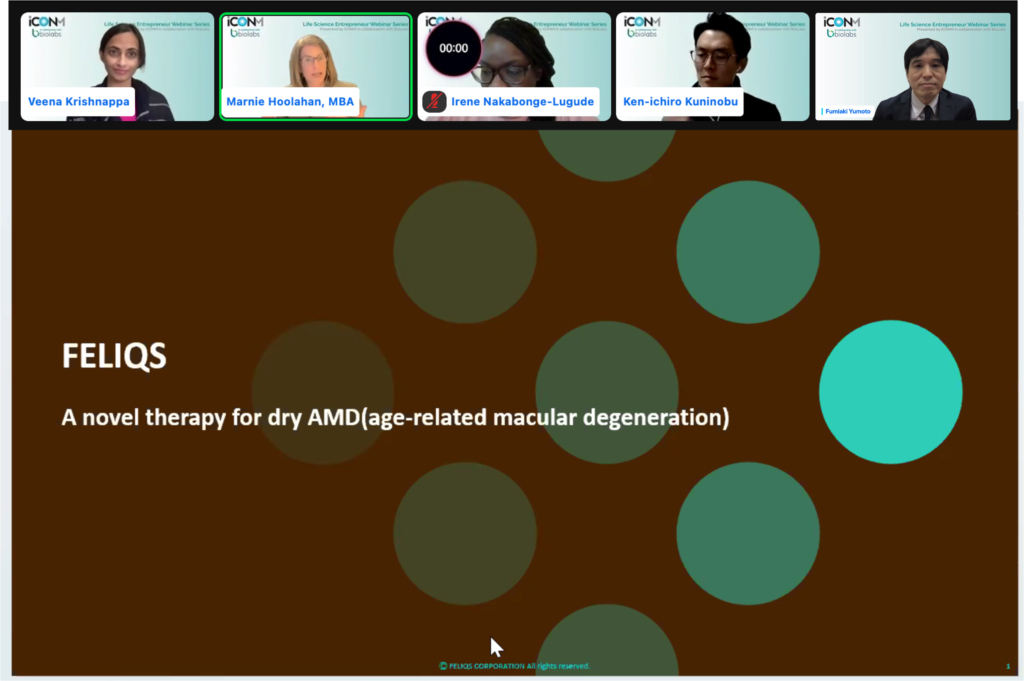 iCONM in collaboration with BioLabs continues to support the global activities of life science startups. If you are a startup and looking for an incubator, our place maybe be great for you. Feel free to contact us to learn more about our services. 
Contact
iconm-i@kawasaki-net.ne.jp 
Akie Kaneko 
Lab manager 
iCONM in collaboration with BioLabs  
Follow us on:  Linkedin / Twitter